One of the most incredible front ladies I've ever come across is Teri Gender Bender.
Teri (Teresa Suarez) was born in Denver, Colorado and moved to Guadalajara at a young age.
Teri is the founding member, lead singer and guitarist of Le Butcherettes. She also has a lot of side projects; such as Bosnian Rainbows and Crystal Fairy alongside The Melvins and Omar Rodriguez-Lopez who actually also released Drugs on the Bus a few days ago.
Seriously, this girl is INSANE. Her music is so powerful, it makes you (well, me) want to stand on your couch and jump around, whilst flipping your hair backwards and forwards, throw a beer up in the air catching it in between my big toe and the one next to it and well… the other thing I'm thinking about, I'm not going to write, but you can imagine…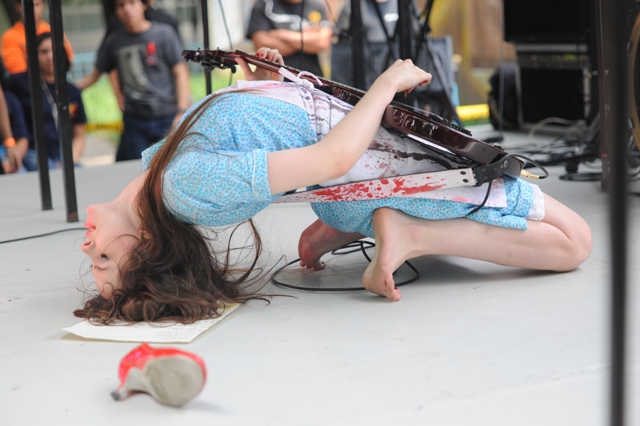 She recently released the video for her latest track My Mallely and apart from loving the video, the song is incredible! (you can see her attitude and passion in the video).