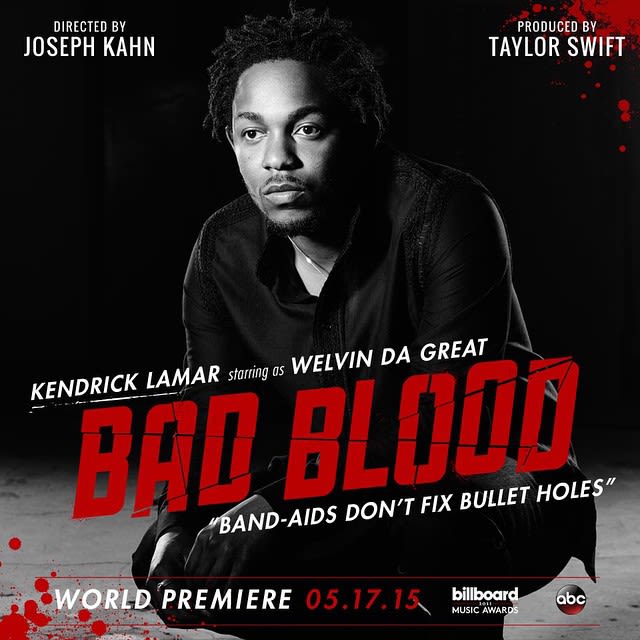 I singer, Kendrick Lamar will appear in Taylor Swift's Bad Blood music video.
After both Lamar and Swift showed mutual respect for each other over the last few months, they finally collaborated on a song from Taylor's 2014 LP called 1989.
Ellie Goulding, Lena Dunham, Hayley Williams (lead singer of Paramore) and more also appear in Swift's Bad Blood video!
The video will premier this Sunday at the Billboard Music Awards!
Have a look at one of my fave Taylor Swift vids below.
Taylor Swift – Shake It Off